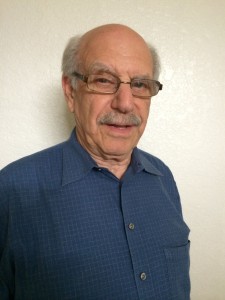 It isn't easy being the numbers guy in an office full of creative types, but that's Mike Berland's job as business manager.
A native of Brooklyn, New York, who grew up in Paramus, New Jersey, Mike brings to his position a Bachelor's Degree in Mathematics from Fairleigh Dickinson University. But before Mike would apply that knowledge, he jumped out of perfectly good planes in the U.S. Army's Special Forces and served as an infantry officer in Vietnam. It was during his Army years that he met his wife, Nancy, when he was stationed in Washington, D.C.
After returning to the U.S., Mike completed his service to his country at Ft. Bragg, North Carolina. Hanging up his uniform, he worked for Lincoln National Life Insurance in Richmond, Virginia, for four years before moving with his family to Oklahoma City. There he has served as a sales rep in the gift industry and three years ago joined the NBPR staff. With his valuable experience working and advising independent and chain store owners on business strategies, Mike is a very special asset to the NBPR family. And they appreciate his willingness to carry boxes.