From More of Our Industry Experts:
Trends in Contemporary Romance & Women's Fiction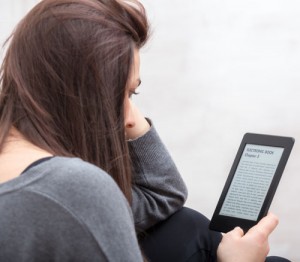 Here you go—our third and latest digest of what is capturing readers' attention in romance and women's fiction. Our generous industry VIPs shared this insight in San Antonio during our annual VIP Dinners in late July.
Contemporaries have experienced a huge spike in popularity. In addition to small town romance and women's fiction, such as Robyn Carr's Thunder Point series and Sherryl Woods' Chesapeake Shores and Sweet Magnolias books) our experts talked about three trends within this trend: humorous contemporaries, those that are deeply emotional and ones with edgy protagonists.
There's a big surge in popularity of romantic suspense. Certainly during the last half of 2014 we met with enthusiastic response from bloggers and reviewers when we contacted them about featuring books written in this genre. Of note: Carla Neggers' September hardcover from Harlequin MIRA, HARBOR ISLAND, the fourth book in her Sharpe & Donovan series featuring two FBI agents and set in Boston, Ireland and the coast of Maine.
It's no news that New Adult novels have captured the favor of Millennials. But our experts say books in this genre that are dark and edgy are (pardon the pun) hot!
It appears heterosexual women are reading male-on-male stories.
And a quirky trend: male protagonists named Trenton!
Smashwords founder Mark Coker reported in July that longer books sell better in the digital format. (A longer read for the money perhaps?)
Smart Bitches/Trashy Books' Sarah Wendell made an astute observation: Overall, trends find their beginnings in books that take the familiar and give it a brand new twist.
In addition to the industry VIPs we've already named in this blog, our thanks for the valued input from:
Library Journal's managing editor, Bette-Lee Fox
Library Journal romance column editor, Kristen Ramsdell
Booklist reviewer and library expert John Charles
Writerspace owner Cissy Hartley
Los Angeles County Libraries' book buyer and Super Librarian blogger, Wendy Crutcher
RWA's 2014 Bookseller of the Year and Ukazoo Books' manager/co-owner, Edward Whitfill
RWA's 2014 Librarian of the Year, Seth Gilmartin
Fresh Fiction events coordinator and WFAA-TV Dallas's "Good Morning Texas" Literary Correspondent, Gwen Reyes
Freelance journalist and BEA Daily editor, Daisy Maryles
Las Vegas library volunteer and reading group leader Linda Cutler-Smith, who, for many years, placed books in readers' hands as a bookseller.
What about you? What trends have you detected in publishing of late?